Forestry mulching Underbrushing
Land clearing
home site preperation
There are many reasons forestry mulching can be beneficial for your property.
Simple clearing for construction
Ease of property access and surveying
Increase curb appeal and property value
Establish property lines and borders for fencing
Clean up brush around lakes, ponds, and ditch lines
Improve the health of trees and native vegetation
Invasive Species – Removal of Brazilian Pepper Trees
Create fire breaks or fuel breaks to reduce wildfire hazards
Forestry Mulching/Underbrushing
Forestry Mulching, also known as "Underbrushing" is an efficient, cost effective method of land clearing. With one single machine the underbrush is cut, ground up and completely cleared all at once! Left behind is a beautiful organic mulch bed that will break down over time and improve overall health to soil and existing trees. Devine Land Management has a variety of quality machines capable of clearing a wide range of job types.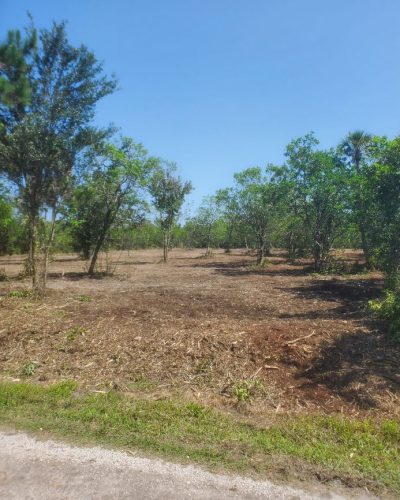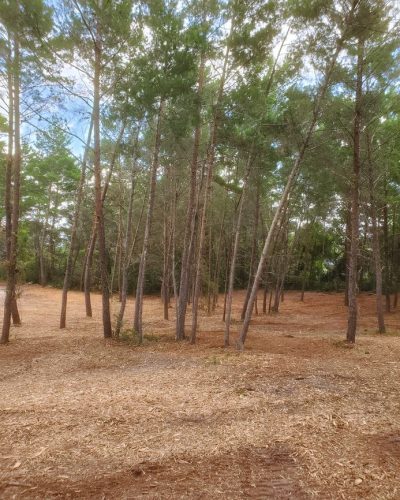 One of the major benefits to Forestry Mulching with compact equipment is the ability to perform selective clearing. Our machines can easily be maneuvered to clean up areas with tight access leaving behind only the desired trees and vegetation.
Heavy duty brush mowing and clearing. The ecologically friendly method leaving topsoil in place and returning the nutrients back into the soil from the mulched vegetation. This is also a fast and effective way to stop the spread of vegetation such as Brazilian Pepper Trees.
Our land clearing equipment offers the desired methods for right of way clearing. Many commercial businesses must keep fence lines, power lines, and road ways maintained! Forestry Mulching offers exactly what you need.